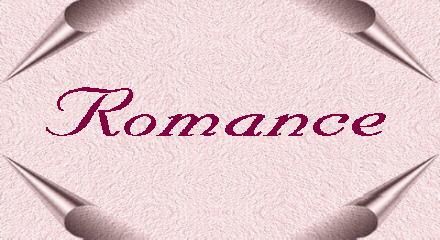 In honor of Valentines Day, a day about Romance and Love, I thought I would write today's Top Ten about what women wish that men knew about romance. (for the 2 men that read this blog...)
Now, before the hater comments come, I want you to know that I know not ALL women feel this way. But this is about the women that do, (which is a lot in my experience). And it comes from years of girl talk and some personal experience as well.
Of course, my husband is perfect and I am NOT talking about him. (...he may be reading this post...)
So here goes:
10. Sometimes, it isn't just the thought that counts.
Don't get me wrong here, we love it when you think about us. But what's really romantic is when you take the time to listen to what we really want, what we like, what makes us happy...and then act on it!
9. Flower's just aren't for February 14th!
It's nice to get flowers on Valentines Day, but we
LOVE
getting flowers just because. It means that you were thinking about us and wanted to do something to show us that. And it doesn't have to be roses or be expensive. It could be a single flower, or a wildflower bouquet.
8. Sometimes, it just needs to be a back rub!
Every woman knows what I'm talking about here. Sometimes, getting a back rub without any expectation is the most romantic thing a man could do!
(TMI??)
7. Randomness=I LOVE YOU!
One of my dear friends
wrote the other day, "Far better than chocolates or flowers is the random email you get from your husband expressing his gratitude of you." I couldn't have said it better myself!
6. We still want chivalry!
I don't know if it's because we like independence, or because we want to be seen as strong, but somehow a lot of men think that women no longer want or need chivalry.
WRONG!
We still want you to open the door for us. We still want you to take our hand to help us out of the car. We still want you to hold our coat. We still want you to stand up for us. Not because we
need
you to, but because we
want
you to.
5. Use Your Words!
Some men have a hard time expressing themselves. So instead of putting themselves out there and making the effort, they assume women know how they feel because of the stuff they "do" for them. While that's definitely important, women need to actually hear it too.
4. Give us a Break!
For busy moms who are always "on", sometimes the most romantic thing in the world is having our husband tell us to take the day off. He takes the kids, and gives you a day to sleep, shop, whatever. (And don't call to ask questions while she's out!!)
3. Don't wait for us to ask!
I hear men say all the time,
"I'm not a mind reader. You have to tell me what you want!".
But having to ask you for what we need takes the romance out of it for us. We don't need you to be a mind reader. What we need is for you to pay attention and think about what it is that we would really like or need.
2. Plan ahead!
Running out at the last minute to get a gift basically says,
"I knew I had to get you something, but I didn't care enough to plan ahead."
Sounds harsh, but that's how women feel. It doesn't have to be the perfect gift, but we want to know that you put thought into it and planned ahead.
1. Take the Initiative!
Nothing is more sexy and romantic than a man who takes the lead and makes his lady feel like he's got it all covered. Schedule the sitter, make the reservations, order her dinner for her, and plan the activities. Maybe even make it a surprise. The point is for her to feel like you've got it all under control and she can just sit back and relax.
Well there you have it! I am linking up with Oh Amanda for Top Ten Tuesday. Be sure to head over and check out all the other Top Ten's for Today!